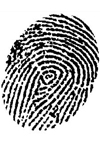 Murder mystery in Florence
Price from $ 35.20
Explore Florence in a fun and exciting way! Investigate your way through a centuries-old tale of fear and suspense with your fellow detectives. You'll get some information about the murder, but it'll be your task to unmask the killer with decisive evidence, before time runs out.
You'll search the old town in search of clues, but be careful, one wrong step and the murderer will escape and be gone forever!
Highlights:
- Walk through Renaissance Florence in search of a murder!
- It's a 3 hour walking tour, combined with a murder mystery
- Winners will be awarded a special gift
The tour is operated in English.
How do I get my tickets?
Shortly after your booking is complete your e-ticket send directly to your email, just print it out and bring it on your tour.

Where does the tour begin?
The tour starts at Via della Condotta 27/r, 50122 Firenze. Please show up 15 minutes before departure.
How long does the tour last?
The lasts approximately 3 hours.
Are there children's tickets?
Yes, children's tickets are available for children between age 0-6.