Refundable tickets

Small groups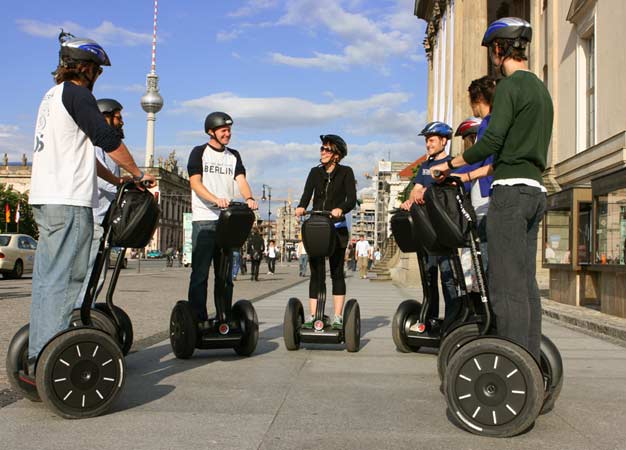 Berlin Segway Tour
Enjoy Berlin from a segway! It's the most fun way to explore Berlin, while learning about the German capital as you ride through in this historic city.
Book now
Fantastic:
5.0
– 5

reviews
Change date free of charge Change date free of charge
You can now change your booked date free of charge! Simply use the form under Contact Us or send us an email to let us know the new date no later than 5 days before your booked date
Refundable tickets Refundable tickets
Refundable up to 48 hours before performance date. A cancellation fee of up to 20% pr. ticket may apply
Running Time: 3 hours 30 minutes
Opening hours
March 1 to March 31: Daily at 10:00am. April 1 to October 31: Daily at 10:00am and 2:00pm.
Directions
Berlin Segway Tour
Address
Berlin City Segway Tour, TV Tower, Alexanderplatz, 10178 Berlin.
English helpdesk

(855) 325-0977
Need help with your booking? We will gladly answer your questions.