Pleasance Theatre,
All Pleasance Theatre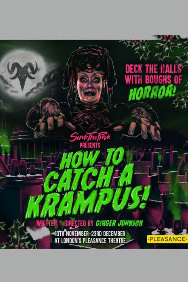 How to Catch a Krampus
Deck the halls with boughs of horror! International drag collective Sink the Pink are excited to present a dark and terrifying twist on the traditional Christmas theatre show this winter. Inspired by London's bawdy and dangerous theatrical past and a love of classic British Horror - think Sweeney Todd meets the Wicker Man (and Black Mirror with better wigs!) - ...