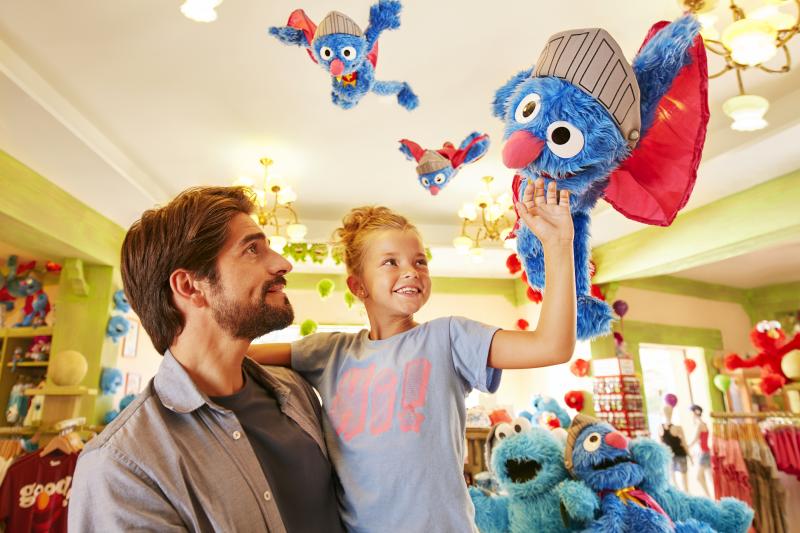 All Day Tour to PortAventura
Spend an unforgettable day in PortAventure Park, Spain's largest amusement park! Try exciting rides, see dazzling shows and explore the six different worlds inside PortAventura. It's guaranteed fun for the whole family. With pre-booked tickets, you get to skip the line to the box office and get more time exploring the park.

Highlights:
- Enjoy a full day tour to PortAventura Park
- Experience 40 fun and exciting rides and attractions
- Get transported to and from Barcelona
- Try the highest roller coaster in Europe
- Fun for all ages
- See up to 40 incredible shows
Take Your Family to PortAventura Park
PortAventura Park offers 40 exciting attractions that will thrill even the biggest adrenaline junkies. Try the 8 loops of vertigo of Dragon Khan, rise to 100 meters free drop test Hurakan Condor or experience the thrill of the fast shuttle that will launch you from 0 to 135km/h in less than 3.5 seconds. Not to forget the dramatic fall from 76 meters awaits you in the highest roller coaster in Europe, Shambhala!

Visit the six exotic areas of the park: China, Polynesia, Far West, Mexico, the Mediterranean and SésamoAventura, a family area arranged like Sesame Street. In each area of the park, you'll find various attractions, shows, shops and theme restaurants, so there's something for all ages.
In PortAventura Park, you can also enjoy 15 amazing shows daily, such as cancan dancing, acrobatics, tribal dances of Polynesia and more.

If you choose the late departure in Summer, you'll be able to enjoy the evening shows, e.g. Sesame Parade and FiestAventura. Closing shows that takes place in the lake of Mediterranean with a lot of fireworks, aquatics show from jet skies to parade characters such a Chinese dragons.
How do I get my tickets?
Shortly after your booking is complete your e-ticket will be sent directly to your email, just print it out and bring it on your tour.
Where does the tour begin?
The tour starts at Julia Travel Office. The address will be clearly stated on your e-ticket.

Where does the tour end?
The tour ends back at Julia Travel Office in Barcelona.

How long does the tour last?
The tour lasts approx. 11½ -12 hours, including 1½ transport to and from PortAventure.
Are there children's tickets?
Yes, children's tickets are available for children between age 4-10. Children between under 4 are free when accompanied by a paying adult.
Important information:
- The departure back from Port Aventura to Barcelona is at the exact time as indicated. Departure from the same place as arrival. We kindly ask you to be very punctual because it's the only way of transportation available to return to Barcelona.
- You must show a valid photo ID when you collect your tickets to PortAventura at Julia Travel Office.
Ticket categories
Adult (11-59)
Senior (60+)
Child (4-10)
Infant (0-3): Free of charge
Please note: Children's tickets can only be purchased together with adult tickets.
Refundable tickets Refundable tickets
Refundable up to 48 hours before performance date. A cancellation fee of up to 20% pr. ticket may apply
Running Time: 11 hours 30 minutes
Directions
All Day Tour to PortAventura
Address
Carrer de Balmes 5 08007 Barcelona
English helpdesk

(855) 325-0977
Need help with your booking? We will gladly answer your questions.