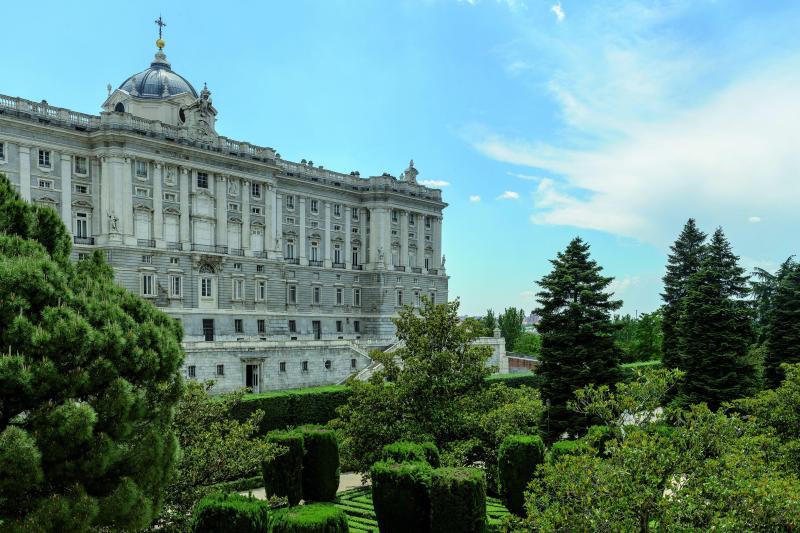 The Royal Palace & Habsburgs Madrid
Discover Madrid when the Habsburg ruled Spain and see all of The Royal Palace in Madrid. Tickets for the Habsburg Madrid Walking tour and Palacio Real can be booked here!
Habsburgs Madrid
: This is the name given to Madrid when the Habsburg dynasty reigned in Spain. This reign began with
Charles I
rose to the royal throne in 1516, and he was famous for enriched the city with many palaces and monuments. Later, Philip II, made Madrid the capital of Spain and from then on the city grew dramatically. On this tour you will see many of the Renaissance and Baroque style buildings of Madrid representative of the Habsburg era and is a very picturesque tour. During the tour, and incl. in the price, we will stop at one of the most emblematic Cafés of this popular area of Madrid, where you will be offered a drink.
After our walking tour of the Habsburg area of Madrid we will continue to the magnificent
Royal Palace
(
Palacio Real
)! The palace was built in the 18th century upon the ancient Baroque Italian style Alcassar of the Austrias. It is one of the most beautiful and best preserved palaces in Europe and a symbol of the permanence of Madrid as the capital of the Kingdom of Spain. The Palace was the official residence of the Spanish Monarchy from 1765 to 1931. To date, the most stunning receptions of the Spanish Crown are celebrated here, such as audiences, dinner parties, signings of agreements and traditional ceremonies of His Majesty the King of Spain.
Important information:
- The Tour is in English and another language!
- Duration: 3,5 hours.
- The ticket is ONLY valid on the booked day.
- Please arrive 15 minutes before departure time.
- Please note this tour can be cancelled on short notice due to bad weather.
- Please note this tour is not operating during official events where Palacio Real is involved!
- If the tour is cancelled because of weather or official events we will do our best to contact you and offer you alternative dates!
- Children are counted as from 6 to 15 years old.
- Children under 6 years old are free of charge.
- Small group, maximum 12 persons per departure.
- There will be some walking on this tour, so wear appropriate shoes.
- The Habsburg Madrid Walking tour and Palacio Real starts at Julia Travel – Gray Line Spain
and ends at Palacio Real
.
Running Time: 3 hours 30 minutes
Directions
The Royal Palace & Habsburgs Madrid
Address
Julia Travel – Gray Line Spain, Calle San Nicolàs 15 28013 Madrid, España
English helpdesk

(855) 325-0977
Need help with your booking? We will gladly answer your questions.