Real Madrid vs Getafe
Sat, 25 Apr 2020

– Sun, 26 Apr 2020

, Santiago Bernabeu

.

* The final match date and kick-off time is confirmed 5-30 days prior to the match day. If in doubt please check the official club website.
* Weekend matches are always played Saturday or Sunday and on rare occasions Friday evening.
* Weekday matches are always played on Tuesday, Wednesday or Thursday.
* Changes within above date frames are beyond our control. Please be aware of this when making your travel plans.
* For an even amount of tickets: generally, the system will assign you seats so that you will be seated all together, be it in a row or in a block. However, sometimes seats will be assigned as close as possible instead, as you can see here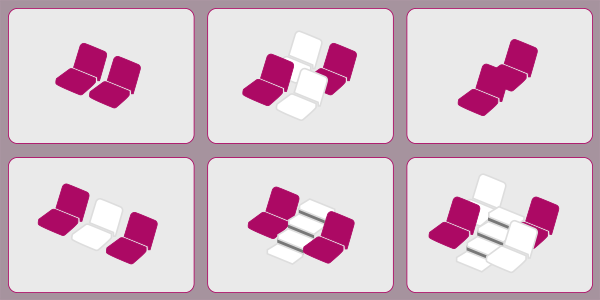 For an odd amount of tickets: generally, the system will assign you seats so that you will be seated all together, be it in a row or a block. However, sometimes seats will be assigned as you can see here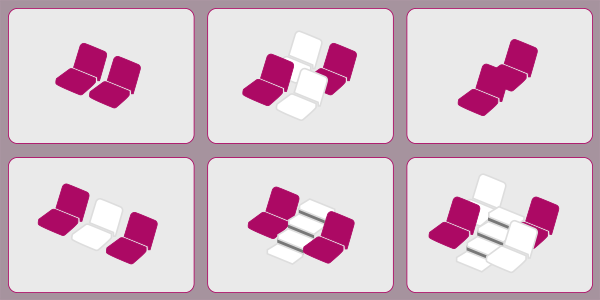 , with the odd seat as close as possible.
* You will always be seated among home supporters or in a neutral zone.
* When you have completed your booking, a booking confirmation/receipt and your e-tickets will be immediately sent to your e-mail address immediately.
* All information regarding collection or delivery of your original match tickets will be clearly stated on your e-ticket.
* When collecting the tickets you must show a valid photo ID and proof of purchase by bringing the credit card you used when booking the tickets.
* We highly recommend that you carefully read our terms and conditions for booking football tickets!


CATEGORY 1:
Premium: Long side - Center
CATEGORY 1:
Long side - Wing/Side
CATEGORY 2:
Long side - Upper level 5 and 6
CATEGORY 3:
Short side
CATEGORY 4:
Long side - Upper level 6 and 7
CATEGORY 5:
Short side - Upper levels

VIP BOX 5008:
The Private Box 5008 has a capacity for 10 people, and is situated on the long side of the Santiago Bernabéu Stadium. It is spacious, comfortable, and is accessible through the VIP Area exclusive elevators. An open bar, appetizers, & tapas are included when booking seats in Private Box 5008 and itis open from one hour prior to the match and up to 30 minutes after the end of the match. The Box is behind glass, and has a TV screen so all plays can be studied and discussed in slow motion. The windows can be opened at the top, and you have free access to come and go from the Box as you like, so you can get the feeling of Santiago Bernabéu Stadium!
VIP SEATS SECTION 108
: Is located close to the pitch in Section 108, which is located in the Lower Main Stand of the West Stand. These seats are so close they make one feel right on the pitch and feature an exclusive catering area in the emblematic Museum room featuring the football team's European Cup trophies. All drinks and appetizers are included and i
t is open from one hour prior to the match up to 30 minutes after the match. - Food and drinks are served prior to, during, and after the match.
Venue info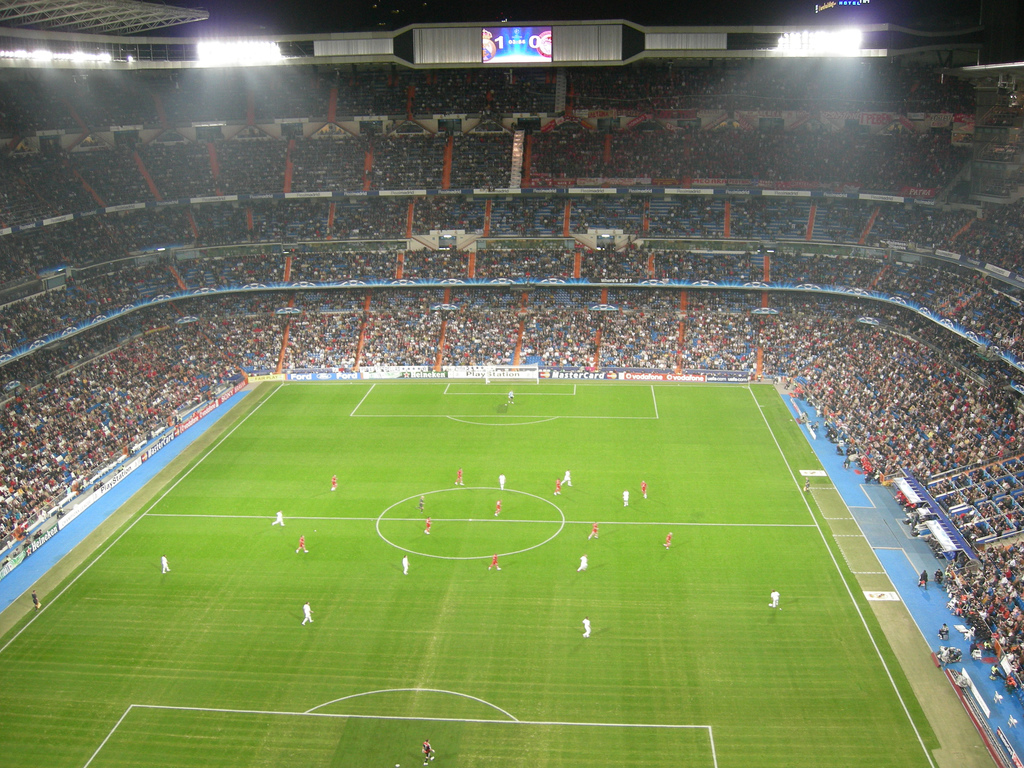 Santiago Bernabeu
Metro
Line 10 (station Santiago Bernabeu)
Buslines
14, 27, 40, 43, 120, 147 & 150
Capacity
80.000
Directions
Santiago Bernabeu
Address
Avenida Concha Espina 1, 28036 Madrid Spain
English helpdesk

(855) 325-0977
Need help with your booking? We will gladly answer your questions.