Fiorentina vs Udinese
Sat, 13 May 2023

– Sun, 14 May 2023

, Stadio Artemio Franchi

.

* The final match date and kick-off time is confirmed 5-30 days prior to the match day. If in doubt please check the official club website.
* Weekend matches are always played Saturday or Sunday and on rare occasions Friday evening.
* Weekday matches are always played on Tuesday, Wednesday or Thursday.
* Changes within above date frames are beyond our control. Please be aware of this when making your travel plans.
* For an even amount of tickets: generally, the system will assign you seats so that you will be seated all together, be it in a row or in a block. However, sometimes seats will be assigned as close as possible instead, as you can see here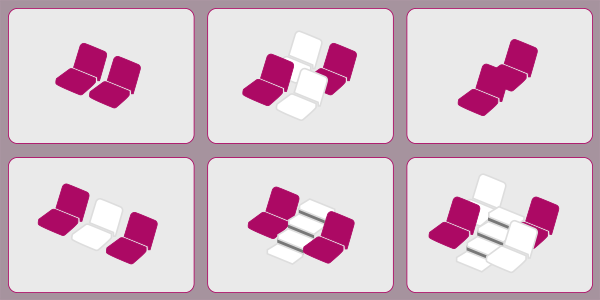 For an odd amount of tickets: generally, the system will assign you seats so that you will be seated all together, be it in a row or a block. However, sometimes seats will be assigned as you can see here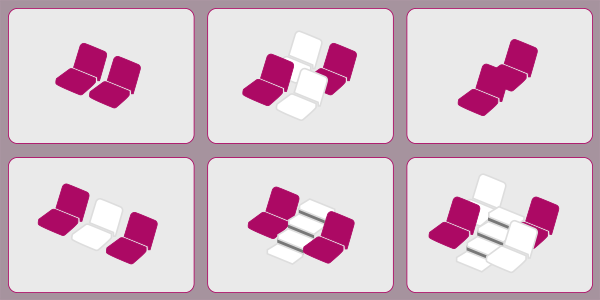 , with the odd seat as close as possible.
* You will always be seated among home supporters or in a neutral zone.
* When you have completed your booking, a booking confirmation/receipt and your e-tickets will be immediately sent to your e-mail address immediately.
* All information regarding collection or delivery of your original match tickets will be clearly stated on your e-ticket.
* When collecting the tickets you must show a valid photo ID and proof of purchase by bringing the credit card you used when booking the tickets.
* We highly recommend that you carefully read our terms and conditions for booking football tickets!


Category 4: CAT. 4, Shortside
Category 3: CAT. 3, Longside Maratona Lateral + Parterre
Category 2: CAT. 2, Longside Parterre Tribuna
Category 1: CAT. 1, Tribuna Covered Lateral + Maratona Central
Category 1 Premium: CAT. 1 Premium, Poltronissima / Tribuna Onore
Directions
Stadio Artemio Franchi
Address
Viale Manfredo Fanti 14, 50137 Firenze
English helpdesk

(855) 325-0977
Need help with your booking? We will gladly answer your questions.