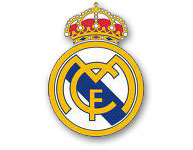 Real Madrid - Alaves
SUN, 02 APR 2017, Santiago Bernabeu
Price from $ 127.90
Info
* The final match date and kick-off time is confirmed 5-30 days prior to match day. The best way to verify the final date and time is to check the official club website.
* Weekend matches are always played Saturday or Sunday and on rare occations Friday evening.
* Weekday matches are always played on Tuesday, Wednesday or Thursday.
* Changes within the time frames noted above are wholly beyond our control and we ask that you always take into consideration these possible changes when making your travel plans.
* We will NEVER assign single seats to our customers. We will ensure that your seats are assigned together with your party - acceptable seating may include seats directly in front or directly behind your party. This is our guarantee from us to you!
* You will always be seated among home supporters or in a neutral zone.
* When you have completed your order a confirmation/receipt and your e-tickets will be immediately sent to your e-mail address entered at time of booking.
* All information regarding ticket collection or delivery of your original match tickets will be clearly stated on your e-ticket.
* You will be asked to present a valid photo ID or passport at time of ticket collection as well as the credit card used to purchase the tickets. Please also bring the credit card used to purchase your tickets.
* We highly recommend that you carefully read our terms and conditions prior to purchasing soccer tickets!


Category
CATEGORY 1 : Main stand tickets (touchline) – The blue area on the arena plan!
CATEGORY 2 : Are both on main stand (touchline) and behind the goal – The yellow area on the arena plan!
CATEGORY 3 : Behind the goal – The red area on the arena plan. NB: Some of the seats in this category have restricted view, and all of the seats are high up in the stadium.
VIP BOX 5008 : The Private Box 5008 has a capacity for 10 persons, situated on the long side of the Santiago Bernabéu Stadium, is spacious, comfortable, and offer access through VIP Area exclusive elevators. Open bar, canapés & tapas is inclusive when booking seats in Private Box 5008 and is open from 1 hour prior to the match and up to 30 min. after the match. The Box is behind glass, and has a TV so all situations can be studied and discussed in slow motion. The windows can be opened at the top, and you have free access to come and go from the Box as you like, so you can get the feeling of Santiago Bernabéu Stadium!
VIP SEATS SECTION 108: Is located close to the pitch in Section 108, which are located in the Lower Main Stand of the West Stand. They make one feel right on the pitch and feature an exclusive catering area in the emblematic Museum room featuring the football team's European Cup trophies.
Fully inclusive of all food & drinks during all the game: -All drinks and tapas, canapés are inclusive. - It is open from 1 hours prior to the match up to 30 minutes after the match. - Food and drinks are served prior, interval and when match ends.
Past matches
Real Madrid vs Alaves, SAT, 24 FEB 2018
Real Madrid vs Alaves, SUN, 02 APR 2017