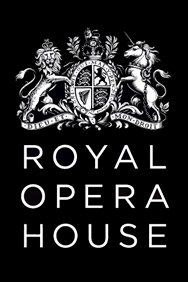 Rigoletto
Royal Opera House
Price from $ 42.60
See Rigoletto at the Royal Opera House in London's Covent Garden. Verdi's popular opera comes to life in the Royal Opera House in London. Buy your tickets here now!

One of Verdi's most popular operas, Rigoletto is a combination of musical and dramatic power, set against the backdrop of an intense and corrupt 16th century Italy.

David McVicar's production for The Royal Opera has become a favourite, with its strong characterizations and vivid scenes. It brings together the colourful and corrupt world of the 16th-century court in Mantua and the opera's dark and violent themes, which remain just as potent today as ever.

Dan Ettinger makes his Royal Opera House debut conducting a very strong cast that includes Dmitri Hvorostovsky and Paolo Gavanelli sharing the title role. With Wookyung Kim as the Duke and Eglise Gutiez as Gilda, such famous numbers as 'La donna obile' and 'Caro nome' will be wonderful highlights of a Verdi score that is packed with melody and atmosphere from its opening portentous chords to its tragic conclusion.