Prague
Tickets to attractions, tours and sightseeing in Prague. Here you can easily and securely buy tickets for sightseeing and guided tours in Prague, go see the famous Laterna Magika and Black Light Theatre, enjoy Prague at night, tast the great Czech beer or enjoy Prague from a Segway.
Top list
Sort after
A - Z
Price
Reviews

Communist Walking Tour
On our Communist Walking Tour of Prague you will learn about Prague during the communist years, and see the landmarks still existing. Buy your tickets here!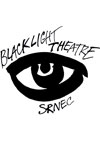 Black Light Theatre
Black Light Theatre is truly a traditional Czech & Prague theatre style. Buy your tickets to Black Light Theatre in Prague here, and enjoy a very special event!
Satisfied customers
Fantastic service
"Service much appreciated. Could not secure a table for dinner at the Eiffel Tower direct. ..."
(20)
Debra, Salem
MON, 29 SEP 2014
See all
Why shop with us?
Over 1 million tickets sold
You pay in dollars with no hidden fees
25 years of experience in ticket sales
100% secure payment system